Breaking into New Markets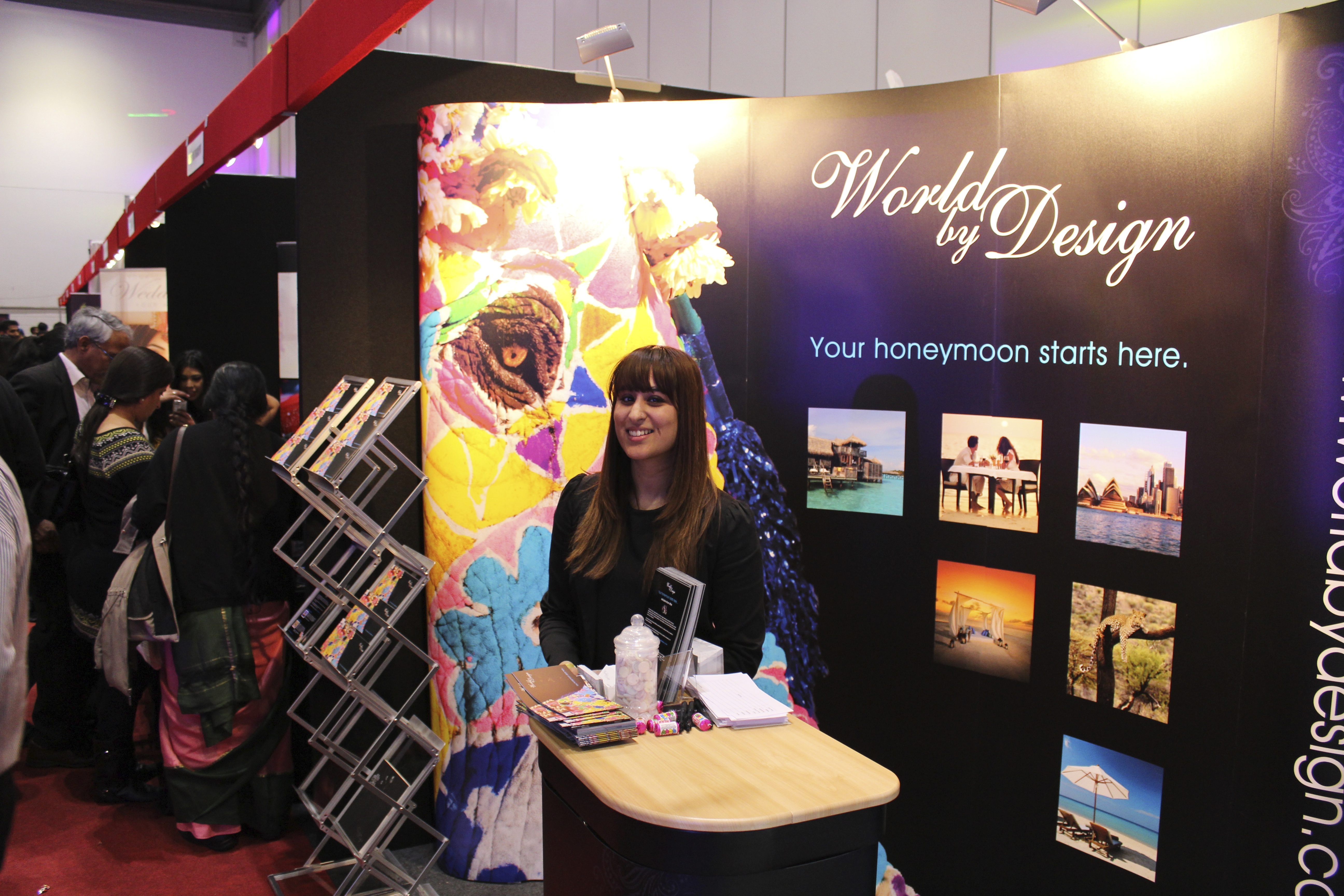 The ability for a business to break into new markets is critical. Entering new markets gives an appeal to different customer segments, achieves a long term vision, enables you to build new skills and increase your revenue.
Working with our leisure travel client, World by Design, we decided to market to a completely different sector.
The Asian Wedding industry has a market spend of $38 billion worldwide, an average spend of £50,000 on the wedding itself and with couples inviting over 500 guests, the industry has seen growth every year. We decided to approach this niche market with a range of tailored luxury honeymoons.
Methods of marketing to this industry include:
Exhibiting- with several wedding exhibitions dedicated to Asian Weddings across the country and over 10,000 visitors , this is a great place to get your brand recognised. From flowers, catering, cakes, food and bridal wear, these shows are ideal to engage with the target audience and show off your brand personality.
Magazine Advertising- alongside exhibiting, bridal magazines are highly popular within the Asian Wedding Market. The top bridal magazines, Asiana Wedding and Asian Bride Magazine are well-known publications throughout the UK and sell over 60,000 copies every quarter to Asian brides to be.
Partnerships-due to the vast amount of suppliers in the industry, arranging partnerships with leading caterers, bridal wear companies or henna artists, i.e. non-competitive, complimentary services, allows you to share databases and marketing assets.
Networking- an essential part of breaking into a new market is to attend networking events to learn more about the consumer. There are several large Asian communities that hold events and publish weekly magazines which will not only reach Asian brides and grooms to be but even members of their family and friends, this casting your marketing net even wider.
Social Media- with millions of people on Facebook and Twitter, this powerful tool can develop brand awareness and engage with potential customers on an interactive basis; especially with exclusive offers, promotions and unique destinations that target the demographic.
There are many different methods of meeting potential customers in this market. The key to success when breaking into the Asian Wedding industry is to understand your customer, find out where you can reach them and how you can better serve them with a new product or service.
See our World by Design Case Study for more information.