Giles Travel at the Office Show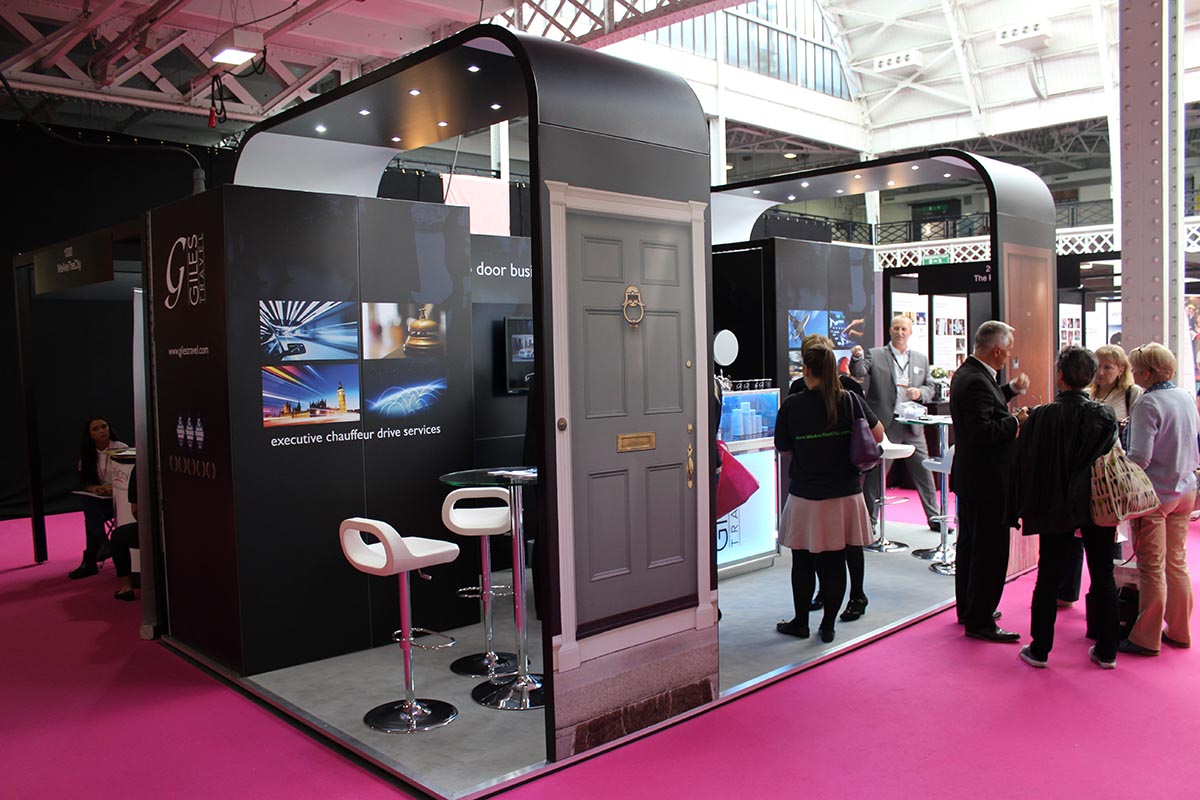 We recently helped Business Travel Management company Giles Travel exhibit at the 2014 Office Show; the UK's largest event for PAs, EAs, VAs and Office Managers.
Square1's involvement with the event began way back in March when, following market research and analysis, we recommended the event to the Sales & Account Management Team and Executive Board of Giles Travel. Seven months and a whole lot of planning later, this week we saw our vision come to life.
Defining a theme
Early on in the planning of the event, Square1 highlighted a key concept and message that could be carried through the stand design and event collateral – the door to door service. Giles Travel had recently launched their executive chauffeur service, Giles Drive; taking passengers from their doorstep to the airport in executive chauffeur driven cars, including their long-wheel-based Jaguar XJ's.
Settling on the door to door service as a theme, we then got to work designing the stand and collateral for the event, and while we don't like to blow our own trumpets, we were delighted with the finished result. The door to door theme extended to the four page event brochure that we designed, tying everything together nicely.
On the day
We joined Giles Travel at the event to ensure everything ran smoothly for them from an operational perspective, allowing them to focus on selling themselves to the swarm of visitors that the stand attracted… and it was a swarm! For the entire two-day event, the stand was rarely quiet; the Giles Travel team were inundated with interested visitors, drawn in by the lure of an intriguing stand design… as well as the free ice cream on offer! We worked with Ice Angels, a company who not only make extraordinarily tasty ice cream (which the Square1 team can attest, having had to sample them) but make it with style; creating ice cream on the fly using liquid nitrogen that produces a theatrical dry-ice effect that can't fail to catch the attention of passers by.
The result
The event was a great success for Square1 and the Giles Travel team, who have told us how delighted they were both with the stand itself and the response that they received during the event. They're now actively following up all the leads that they collected at the event and after just one day have already booked their first follow up appointment with a potential new client.