Positivity power in the pandemic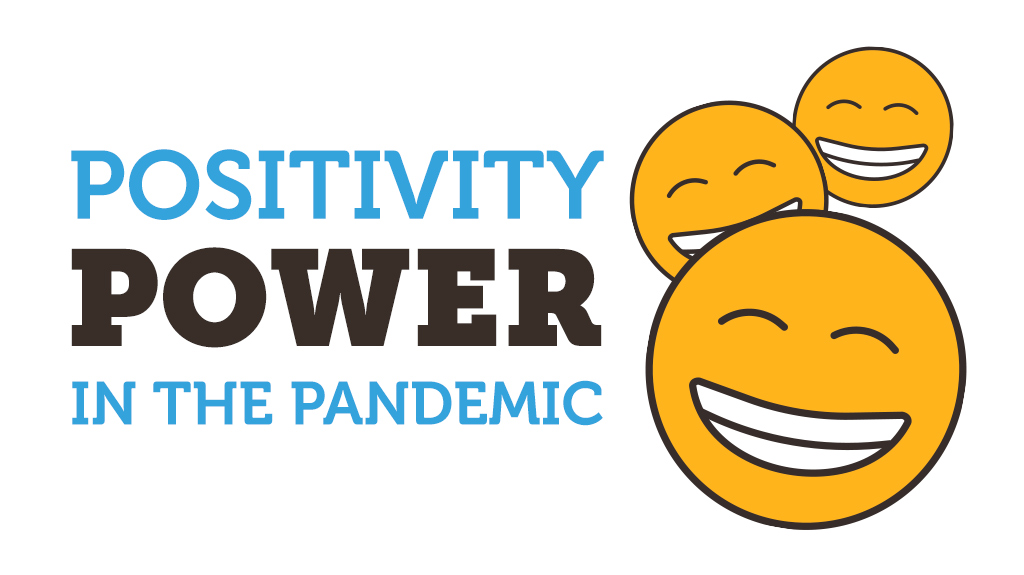 Maintaining positivity while confined to the same four walls in social isolation may sometimes seem impossible. Much of mainstream and social media is dominated by news of coronavirus with a consistent mix of dizzying facts and unknown quantities. It's important for us all to take a break and focus on some positives to maintain our mental health.
The positivity of Good News
The Happy News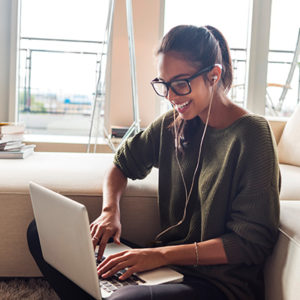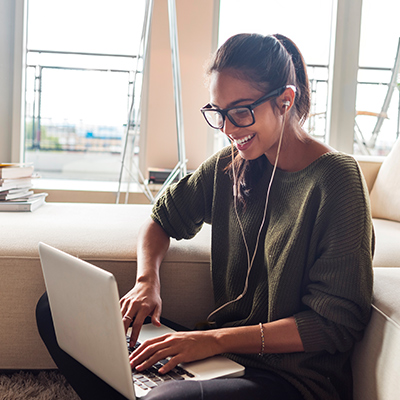 This printed, quarterly newspaper provides 32 positivity-packed pages with happy news. Articles can be on anything – from developments in the world of science to encouraging nature news. It also includes a reader-nominated Everyday Heroes section for groups, individuals or companies doing great things in their communities or bringing sunshine to people's lives.
The Happy News began as a kickstarter-backed campaign by designer, writer and photographer Emily Coxhead and has grown to a subscriber base of over 12,000 across 33 countries. If you need a fix of Happy News between the quarterly hard-copy publication you can also follow @TheHappyNewspaper on Instagram for updates, happy facts and bite-sized positive stories.
The Good News Movement
Similar to the Happy News, this journalist-run Instagram account focusses purely on positive news from across the globe. Set up and administered by Colombian journalist Michelle Figueroa, it promises zero politics and welcomes contributions from anyone around the world. Typical posts range from celebrities and philanthropists doing good, people helping their local communities and short clips to make you smile or laugh.
The channel has over a 1 million subscribers and has seen an upsurge in followers and contributions of acts of kindness since the start of the coronavirus pandemic. You can join in by following @goodnews_movement on Instagram.
Some Good News
Actor and director John Krasinski, best known for roles in The Office (US), Amazon Prime's Jack Ryan and from starring in and directing Netflix's A Quiet Place, has launched the Some Good News YouTube channel in direct response to the coronavirus pandemic. Considering the first episode was first published on March 29, the channel's 1.52 million subscribers is incredible.
Add to that the fact that the first episode alone has had a staggering 14.7 million views and it's clear that there's huge desire for positive news right now. Krasinski uses his comedic talents to give the news an extra positive spin and bring some much-needed smiles.
The positivity of Keeping fit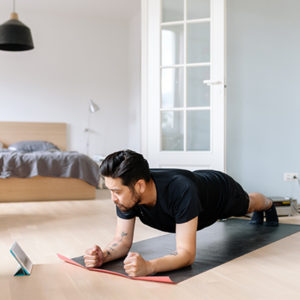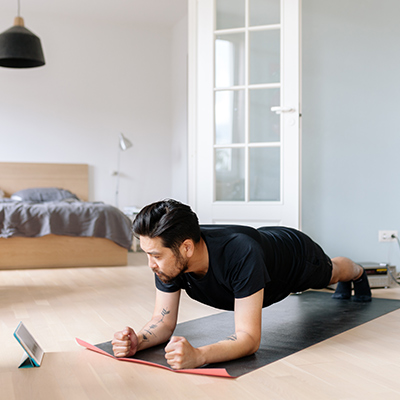 Maintaining better physical fitness can support mental wellbeing. Keeping fit releases endorphins in the body that lift the mood and reduce stress. Plus, getting into a routine of exercise can provide some much needed structure and a positive feeling of accomplishment as you start to see results from your efforts.
With most of us staying within the same four walls for the vast majority of our time, many people are getting less exercise than usual. Whether that's from missing out on the gym or group exercise, or simply taking a stroll to the shops on lunch breaks at the office. Those staying at home also have much easier access to the fridge and cupboards and may find themselves more easily tempted by treats, so keeping as active as possible becomes even more important!
The UK government is still allowing those not displaying signs of coronavirus a single session of solitary outside exercise per day. This could be a walk, run or bike ride. In addition to making the most of this daily exercise opportunity, you could also take part in additional exercise either in your garden (if you have one ) or indoors following along with one of a plethora of online video exercise courses.
Joe Wicks
Joe Wicks pledged to run half-hour PE classes at 9am on weekdays on his YouTube channel when schools in the UK closed. Now, millions of people from all across the globe are taking part – children and adults alike. Wicks has reinforced his pledge to keep the series running for free on YouTube, rather than moving to the TV channels that have approached him with deals, so that people around the world can still join in. Taking part gives a sense of community and belonging knowing that hundreds of thousands of other households are sweating along with you at the very same time.
Other online courses/channels
You don't have to look far to find a range of other online fitness resources across dance, yoga, boxercise, marital arts and much more. This could be an opportunity to try something new at home that you can continue once we get beyond the current social distancing measures.
Get creative
These are just a few examples of things we can all do to keep positivity in our lives during these strange times. You could also think about reigniting an old hobby, learning something new with the help of the internet or focussing on reflection and meditation.
Keeping your mind active and engaged can help make time pass quicker and ensure you have positive areas to focus on and accomplishments to strive toward.
Happy links