Is your site mobile friendly?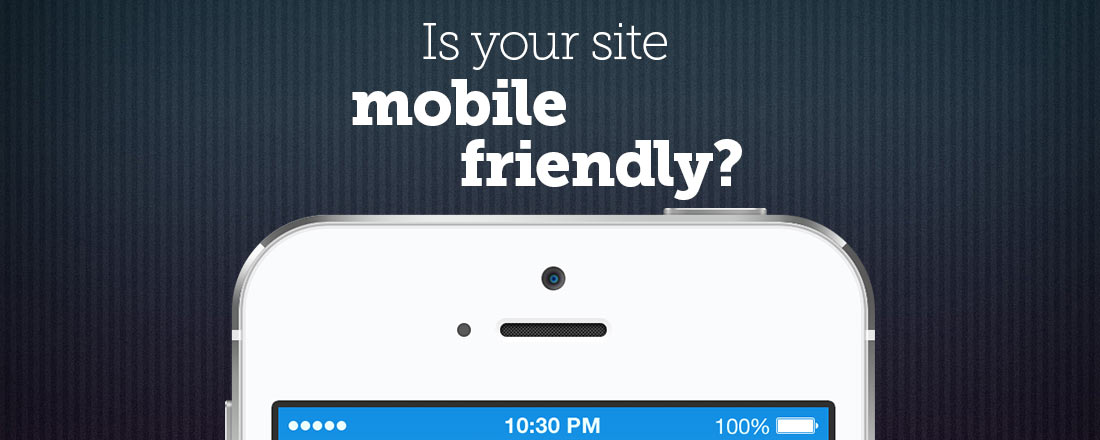 With the continual rise of smartphones and smart devices, the question of "is my website mobile friendly" should be one that you've (hopefully) already asked yourself.
The growing trend of users ditching the desktop in favour of their handier, faster and more mobile counterparts (from tablets to smart-watches and beyond) means more people than ever are viewing your website from the comfort of the palm of their hand, rather than from behind a monitor. And in line with this trend, Google have recently announced changes to their algorithms that will mean serious consequences if your site isn't up to par for a mobile viewing experience. Sites that are not correctly setup to support mobile browsing will be penalised in Google's rankings, whilst those that have been correctly optimised will be rewarded.
Even if you have a separate mobile website, don't take it for granted that you're covered. UK retail giant Marks and Spencers, for example, have a separate mobile site served to customers viewing on the smaller screen. But due to a breakdown in flagging the link between their main site's URL and their separate mobile site URL, they face being penalised if left unaddressed. For large multinationals with in-house web teams, this is unlikely to cause major problems; they are likely to have the skills and resources in-house to make the changes required and as such hopefully avoid too much of a dip in traffic. But the question remains… is your site mobile friendly?
Luckily Google has made it easy to find out – you can use their new mobile friendly checker by simply popping your web address in and hitting go.
If you run your site through the checker and see a big red warning (as Marks and Spencers web teams may have done) then we're here to help. With a wealth of experience in designing fully responsive websites, Square1 is perfectly placed to deliver you a brand new website that meets Google's latest challenge head on. Instead of creating separate "desktop" and "mobile" sites, we develop individual responsive sites that change dependant on the device being used by the visitor. In this way, our clients avoid the issues of maintaining multiple sites as well as those brought to light by Google's new algorithms.
Please get in touch if you'd like to find out more.