Brand trust and authenticity during the pandemic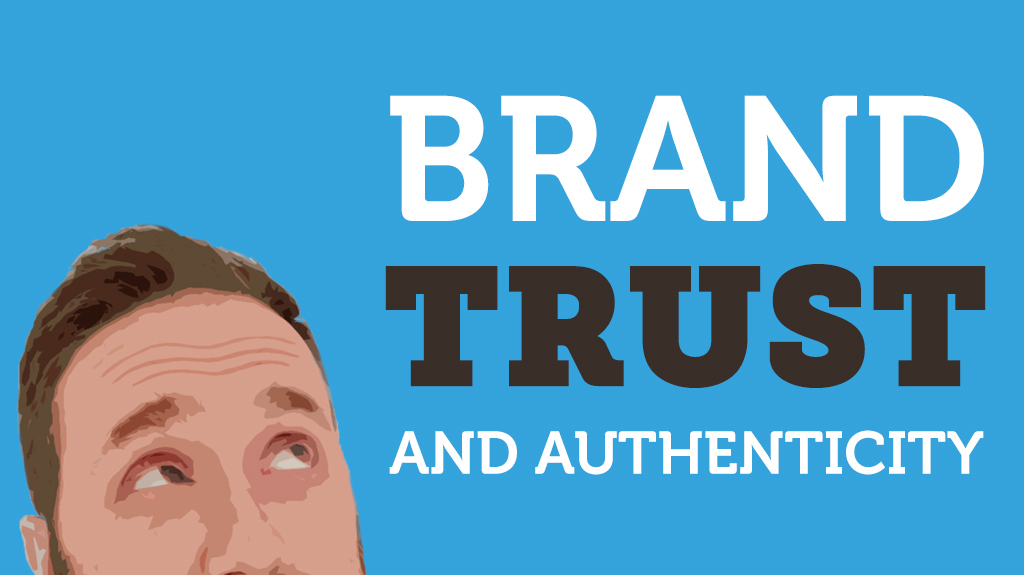 In the current climate, trust has never been more important.
It's fair to say that the changes and impositions we're all currently facing have many feeling anxious, vulnerable and nervous. We're being asked to implicitly trust government experts in a way we've never previously experienced and abide by their advice – advice which, as a social species, is contrary to many of our base instincts.
Equally, trust between employers and employees needs to remain at an all-time high as home working is embraced in new and otherwise untested ways. And whether it's the government or employees, in order to build those bonds of trust you need to keep communicating and remain authentic. It's only through that trust in one another that the anxiety and fears people are facing are able to be diminished.
How does this relate to brand?
Trust is at the core of the relationship between brands and their target audiences. The best, most memorable brands build trust with their audience by offering transparency, performing consistently and always communicating with authenticity. In these days of such uncertainty, it's these brands whose messages will connect and provide a level of comfort through familiarity in such unfamiliar times.
Communicating authentically shouldn't be hard as long as you've done your groundwork. Every touchpoint your audience has with your brand should feel consistent. This consistency should be based on remaining authentic to your brands' values in every channel. So, whether someone visits your website, speaks to you on the phone, see one of your ads, follows you on social media or receives an email from you, they should feel the same way about you. Every channel should be led by the same underlying brand essence. As soon as that's not the case, authenticity is easily lost and the brand devalued or watered-down. A misplaced message can jar with audience expectations, and whether that's consciously or subconsciously depends on the degree of difference between each experience.
By spending the time at the beginning (you might say at… ahem… Square1) to properly define your brand you'll have the foundations in place for every other part of your marketing. Having these fundamentals laid out in easy to understand, comprehensive brand guidelines, tone of voice documents and visual style guides means you'll always have a point of reference to check when producing new content. And if you've defined your brand based on authenticity and what you and your people really stand for (you did do that, right?), consistency should be straightforward enough.
Where Square1 comes in
Now, there's a few "if's" in there and of course, not everyone will have taken these steps when contemplating their brand, or they may well have veered off course from their original best laid plans. That's where we can help. If you need support defining, refining or fine-tuning your brand essence and values, then you've come to the right place. Square1 has a long history of supporting brands through successful transformations.
As a marketing agency we're often approached with briefs to create a branded asset; a shiny "thing" (like a new website, social presence, collateral etc.) as that's what people get excited about. Where we're different is that we'll question that brief. We'll ask for the objectives behind it and take the time to understand how best to position your brand to support them. Only then can the shiny thing you've asked for be the best representation of your brand that it can possibly be. Without taking the time for this step, you might get a nice looking, fully functioning website, but it may well miss the mark of connecting in the right ways with your audience.
Bringing it back to today
Now putting this back into the context of where we find ourselves today, amid a time of real uncertainty, brand trust is not just important for companies to survive and rebuild once we're out the other side of this virus. It can also provide real levels of comfort for the audience; individuals who have the familiarity of a trusted brand as a constant in strange, ever-changing times. Whether that's brands that are still operating and providing an incredible service, or those that have unfortunately paused their usual operations but remain communicative to loyal followers.
Brands that remain authentic will retain that trust and might just help us get through these strange days.